Police are responding to a shooting that interrupted a Fourth of July parade in Highland Park, Illinois, the Lake County Sheriff wrote on Twitter.
At least two people were killed and multiple people were injured, according to Chicago's WGN News, citing police sources. Police haven't publicly confirmed that.
People fled the parade route in panic shortly after 10 a.m. as gunshots were heard, abandoning chairs and coolers.
Witnesses told WGN about the confusion that ensued when loud bangs were heard. Some people thought the sound was fireworks.
The town of Highland Park — a town about 25 miles north of Chicago with approximately 30,000 residents — is asking people to avoid the downtown area.
Mayor Nancy Rotering said in a tweet that the Fourth Fest celebration, scheduled to start at noon, has been canceled.
Police from Lake County and Illinois State Police also responded to the incident.
Illinois Gov. J.B. Pritzker said he was monitoring the situation and has made state resources available.
HuffPost has reached out to Highland Park police and the Lake County Sheriff's Office.
This is a developing story. Please check back for updates.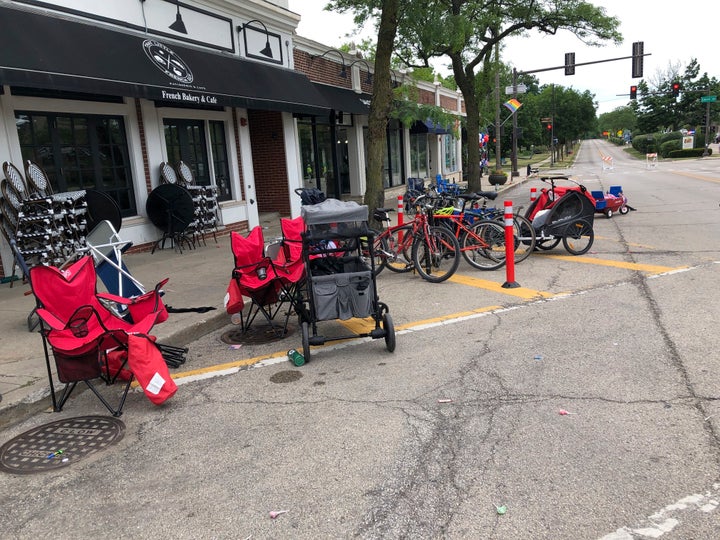 Soruce : https://www.huffpost.com/entry/highland-park-fourth-july-parade-shooting_n_62c311d5e4b0a21d842a2182